The Best Insurance is Our Policy!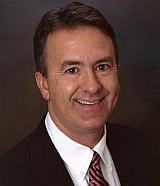 Principal Financial Group​®
Principal® helps people and companies build, protect and advance their financial well-being through retirement, insurance and asset management solutions that fit their lives. Our employees are passionate about helping clients of all income and portfolio sizes achieve their goals – offering innovative ideas, investment expertise and real-life solutions to make financial progress possible. To find out more, visit us at www.principal.com.
DAVID S SPELLMAN AIF®, CLTC®
Dave helps people plan for their future, by developing solutions that assist them in planning for the risks of life – by finding the vehicles to manage risk with Individual, Small Group as well as Medicare Health Plans, Dental, Disability Income, Long Term Care, Life and other forms of insurance. We work actively to broker from hundreds of insurers to find the ones that address our client needs.